Conversing with Computers
A downloadable game for Windows
Be the apprentice of a god, talking to randomly generated monster thingies!
You have been tasked to create and then learn from all 12 known personalities (Based on Jung's archetypes).
Creating personalities is done by implanting 'event chips' into a blank lifeform. These chips can be implanted at egg, baby, teen and adult stages. Each stage has different event chips which effect the end personality of the lifeform.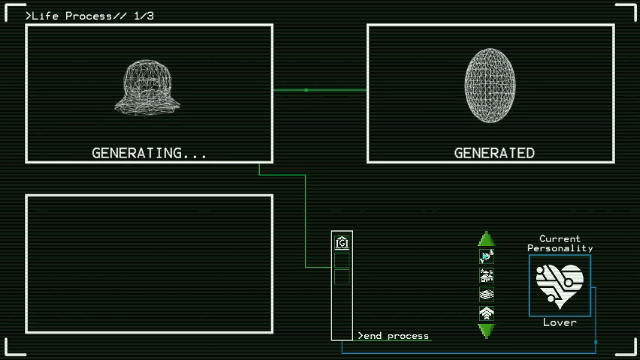 Once created the life is visually generated in a different way each time. Once generated you can learn from this life by simply conversing with it.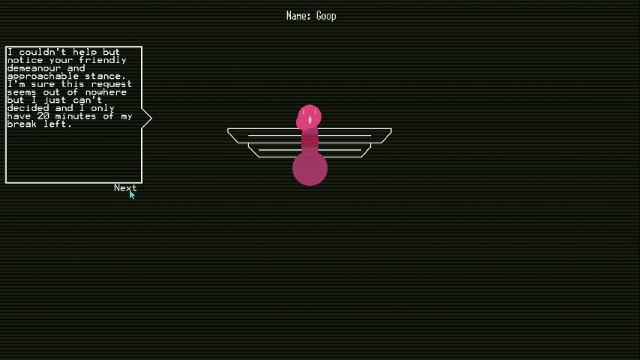 Your personal personality is also tracked based on the dialogue options you select when conversing with the computer life.
Enjoy creating and conversing with all 12 personality archetypes :)

Download
Download
Conversing with Computers.exe
64 MB